Book - "Do They Know?"
I would like to introduce you to my first published book of poetry.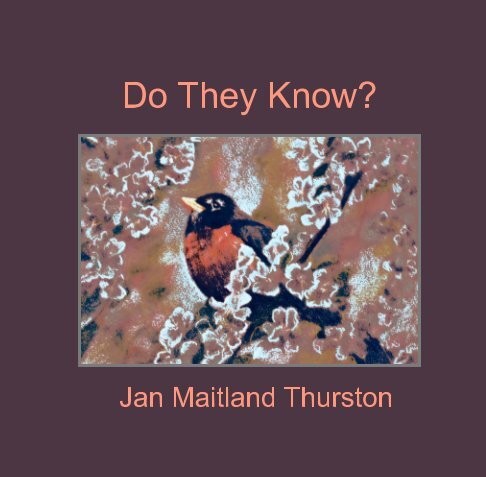 About the Book - Do They Know?
During the severe and sad time of the COVID19 pandemic, Jan stepped back to take in the beauty of nature and seasonal offerings. She felt the keen sense and awareness of fauna and flora in her wooded neighborhood, and the natural beauty of distant foothills, mountains, and ocean. As life in the pandemic continued, seasons changed, and each had noteworthy, remarkable, and natural everyday occurrences that gave hope, and were inspiration for Ms. Thurston. Hence her poetry evolved.
In this book Jan Maitland Thurston shares her poems and her art.
Link to Blurb online to preview book - Do They Know?.
www.blurb.com/b/11098027