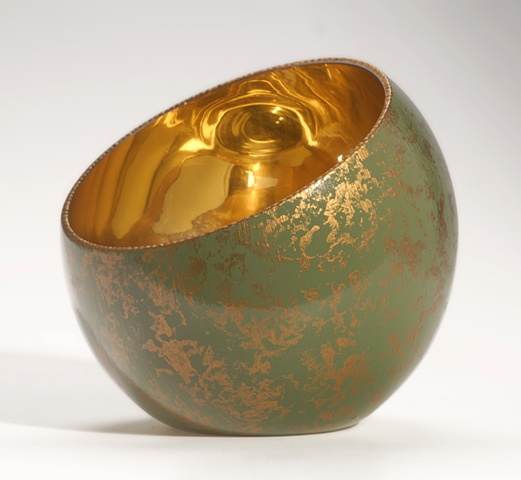 "In My Garden" Unique Slant Glass Bowl With Hand Painted Green and Antique Gold Patina


Verre Eglomisé
6" x 6.75" H
In My Garden"
I have gilded this unique blown glass bowl in 23-Karat Gold Leaf and hand painted using verre églomisé technique. This gorgeous bowl is finished in a green and antique gold patina, and measures 6" X 6.75". With the slanted lip, it is easy to see the beautiful glow of gold when it is used for room décor.
My glass art pieces are all one-of-a-kind. Each is individually hand painted and gilded with 23-Karat gold leaf or silver leaf. This process is called verre églomisé, a term for cold painting and gilding on the back of glass.
For Purchase and To See More Pictures - Click the Link:
www.etsy.com/listing/88805548/slant-rim?
Sign up for free updates, jewelry news, Jan's Gems tips and more on my contact page
janmaitland.com/contact.html
For questions on pricing or custom orders please email: jan@janmaitland.com